food-drink
Food & Drink in Bonnyville, AB
The Days Inn Bonnyville may be situated in the small town of Bonnyville, Alberta, but it still has plenty of places to eat, dining options and nearby restaurants that offer food and drinks that can satisfy any cravings.
Bonnyville Restaurants & Local Favourite Food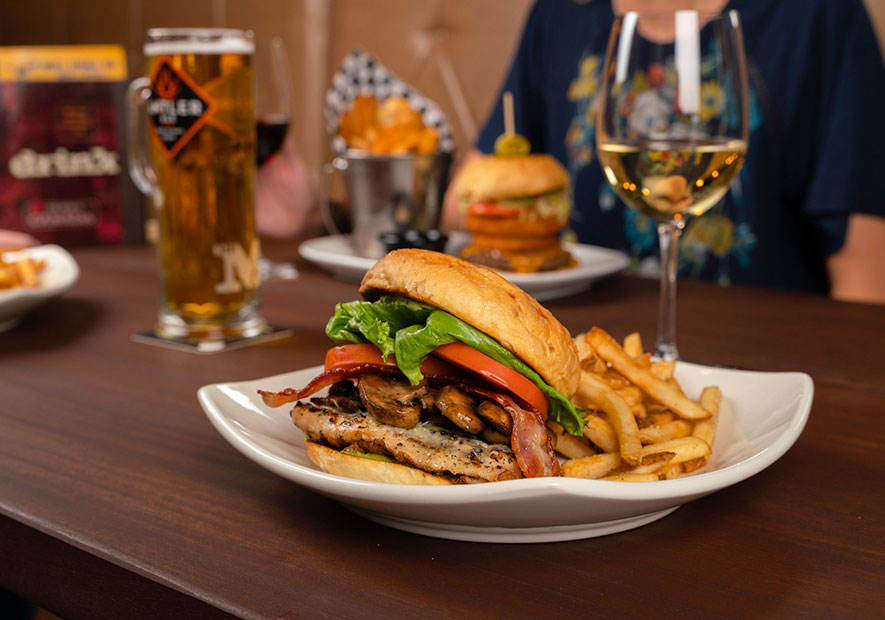 Looking for a place to catch lunch and dinner during your stay? Check out one of the best steakhouses in Bonnyville and enjoy appies, steak sandwiches, burgers and fries, pasta dishes, happy hour deals and more.
If you're looking for a place that serves up top Chinese food, stop by the Panda Garden for traditional dishes, including Hot and Sour Soup, Egg Foo Young, BBQ Pork Chop Suey, Shanghai Noodles with Beef, Szechwan Chicken, Fried Ginger Beef and Lemon Chicken.
When you have that late-night pizza craving or if you just want to stay in your suite for the night and order in, try our favourite local pizza joint. The menu also offers burgers, subs, donairs, salads and pastas.
Whether you want a ten-pack of Tim Bits and a chai tea or a medium double double coffee and a doughnut, our local Tim's has it all.